Why promoting your NFT collection is essential ? ​
You might use any of the following reasons to support your case for generating a work of NFT:
To earn money
As a way of staying on top of current trends
To increase the number of people who know about and appreciate an artist's work.
Regardless of the cause, they won't be able to progress until they obtain a raise.
If your work gets much attention, people are more inclined to spend money on it. Unfortunately, it seems so clear. NFTs are minted by certain artists, especially those without a marketing crew, and they just stop there. In today's business world, sales and marketing go hand in hand. As a result, if you want to make money, you'll need marketing.
Steps to promote NFT on nftlinkshare :
Step 1
: Check out NFT Markets like Opensea, Rarible,
Looksrare.org
, and more.

Step 2
: Search for your collection at the marketplace you want to promote:
Step 3
: Sign up to
Nftlinkshare.com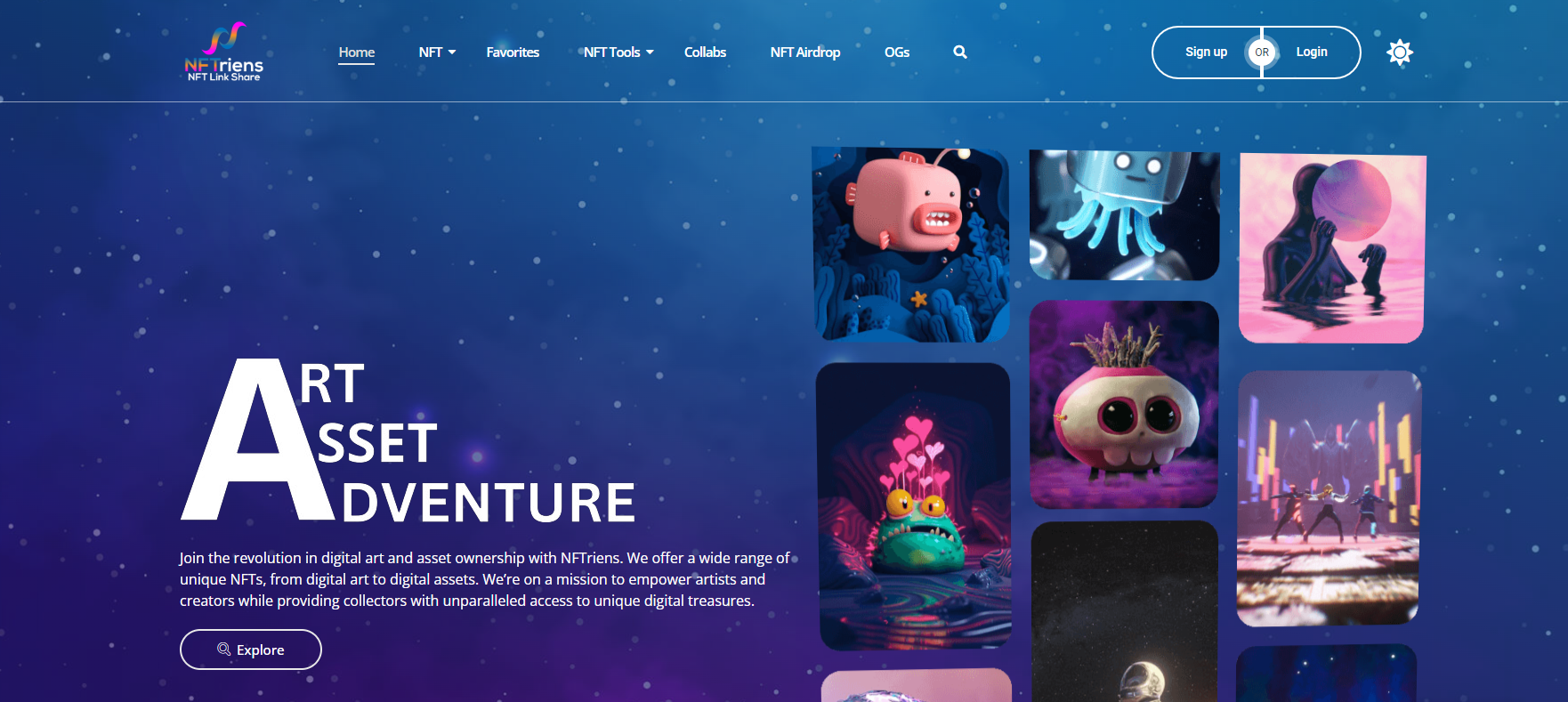 Step 4
: Provide your details here, including user type (You can select NFT Promoter), name, email, About me, and social media connections. Afterwards, you'll be prompted to upload images and sign in.
Step 5
:Visit the "My Collection" page and complete the form. The more detailed your account, The better your collection will look and more chances of Google picking it up.
That's it. You've successfully added the items to your collection:
Here is a sample Collection:
https://nftlinkshare.com/collection/maie-kosmo/
You can promote Airdrops, Your NFT Services and much more. The website is fairly new and it looks like they are constantly updating it
Last edited: